2023 REGISTRATION
PLEASE NOTE:
Due to large numbers, the following divisions are now CLOSED:
Novice B Women (new adult women paddlers)
Novice B Men (new adult male paddlers)
Girls 11 & 12
Boys 11 & 12
Boys 10 and under
Kailua Canoe Club is excited to announce registration is now ready for the 2023 Regatta Season. We welcome new and returning paddlers to become a part of our club that is celebrating over 50 years of paddling history!
All registration is being done on-line.
We look forward to a wonderful season celebrating our club history and the cultural sport that we all love.
CHECK THE 2023 PRACTICE SCHEDULE HERE
PRESIDENT'S MESSAGE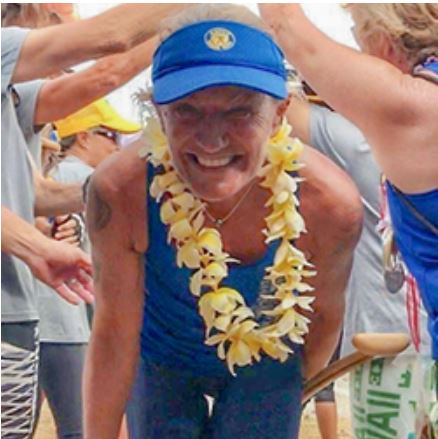 Welcome to the 2023 Paddle Season and Our Kailua Canoe Club 'Ohana!
Aloha- I am Julie Madden and it is my honor and privilege to return for another year to serve as President of the Kailua Canoe Club Board of Directors for Kailua's 51st year!
If you are new to our Kailua 'Ohana – welcome, if returning, mahalo and welcome back!
Big MAHALO to all of our Coaches, the Board of Directors, our members, and their 'ohana, for a successful first season back last year, after our 2-year pandemic break. It's amazing what we can do together. It was so wonderful to see generations, literally, of 'ohana back out on the water together. This year let's grow even more!
As stated in our Mission Statement- we strive to give members "a sense of family and community in conjunction with the ocean" and to "paddle with passion and excellence, and live the values represented by the word "Aloha"
A – Akahai – Kindness, expressed with tenderness
L – Lōkahi – Unity, expressed with harmony
O – 'Olu'olu – Agreeable, expressed with pleasantness
H – Ha'aha'a – Humility, expressed with modesty
A – Ahonui – Patience, expressed with perseverance
Welcome to the family! Wishing you passion, excellence, and much Aloha! See you on the water!
HEAD COACH MESSAGE
My name is Rob Cates and I am the Head Coach for Kailua Canoe Club. I have been a paddler for Kailua Canoe Club for over 50 years.
I look forward to guiding the coaches and paddlers of Kailua Canoe Club in the 2023 season and building on last year's results. By encouraging more paddlers to actively participate in our programs, together we can grow our club and continue to provide a safe, fun and competitive environment for our members.
Welcome!
COVID
Kailua Canoe Club encourages and asks all paddlers to practice safe COVID measures and provides the following links:

CDC COVID Guidelines
Click here

STATE COVID Guidelines
Click here

CITY & COUNTY GUIDELINES
Click here